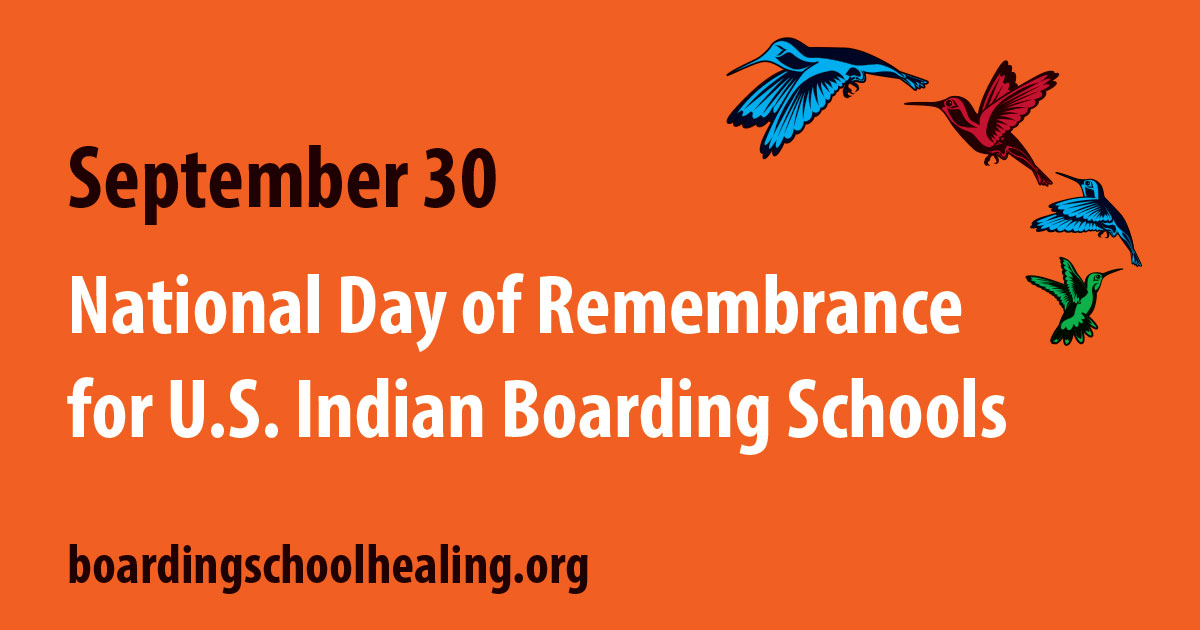 Along with our relatives in Canada, we will be honoring September 30 as a National Day of Remembrance for Indian Boarding Schools. We must acknowledge the ongoing trauma of the Federal Indian Boarding School Policies so that we can heal. We are encouraging Native communities, as well as non-Native allies, to hold healing-informed events honoring boarding school survivors and call for accountability of the Federal Indian Boarding School policies.
The National Native American Boarding School Healing Coalition (NABS) has long advocated for a Truth Commission on Indian Boarding Schools as the most comprehensive way to investigate, document, and address the impacts of Indian boarding schools. NABS has been working closely with Sen. Elizabeth Warren's office and tribal organizations to bring forward a bill for a Truth and Healing Commission on Indian Boarding School Policies in the United States.
Ways to Support
Advocate for the Truth and Healing Commission on Indian Boarding Schools
Resolutions:

Work on having your Tribal Nation, organization, city, or other legislative bodies pass a resolution in support of a Truth and Healing Commission on Indian Boarding Schools. If you are interested in templates for a resolution, please email us at

[email protected]

 

Political engagement:

We encourage you to reach out to your Tribal Council, Senators, Representatives, national, state, and local politicians and speak with them about the history of Indian Boarding Schools, how they have impacted your family, and what you would like to see done on the topic. You can set a meeting with legislators, send emails, or start a letter or phone campaign.

 
Advocate for Education About Indian Boarding Schools
Advocate for schools to include the truth about Indian Boarding School history in their curriculum. You can find a copy of our free lesson plans for elementary, middle, and high school students which can be distributed to teachers and schools. For those looking to deepen their overall knowledge, please check out our: 
Recommended reading list, broken down into three parts: general history, decolonization, and books for children and youth; and
Stay up to date

:
Join our e-news to stay up to date on what is happening and ways to support the movement for boarding school healing.
Membership in the coalition is free. Join us in educating, advocating, and healing.