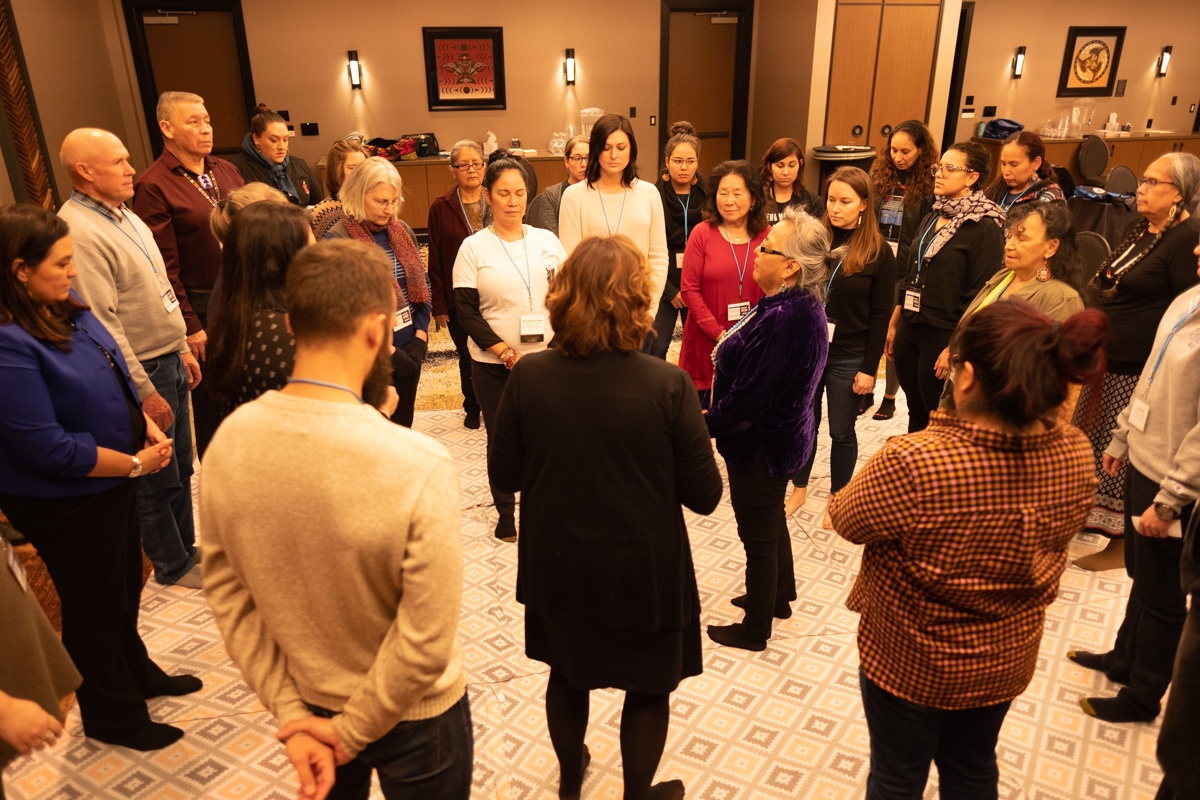 The beginning moments of The Blanket Exercise hosted at the 2nd Annual Boarding School Healing Conference: Honoring Native Survivance in Tulalip, Washington.
The Blanket Exercise is an experiential learning tool that leads a group of participants through 500+ years of Indigenous history that highlights our relationship with European explorers, colonial settlers, and the U.S. federal and state governments.
The exercise is interactive and requires participants, as they are able, to stand and move throughout the first hour of the experience. The second hour then allows for the participants to process the experience and share what they may have learned and what they will take away.
The Blanket Exercise was first created in Canada and has been used to educate general populations there and in the United States and in many other parts of the world. The Exercise does engage participants both intellectually and emotionally and can in some instances effect individuals deeply.
Due to the honest nature of the information included in the narration of the Exercise, NABS requires that participants be 15 years of age or older. Exceptions may be made but only in advance of the scheduled Exercise, on a case-by-case basis and usually only if a parent or guardian is present.
NABS would be very pleased to join you in your community, at your conference, board meetings, classes, or special events featuring the Exercise to have your networks, allies, and future allies join us in this journey toward greater Truth and Healing.