Curriculum Resources
We have recently released the Truth and Healing Curriculum, which is comprised of four (4) lessons on Indian boarding schools for grade school, middle school, and high school learning levels. For more information on this new curriculum and the collaborative work between NABS and the National Indian Education Association (NIEA) toward a trauma-informed curricular framework and professional development for teachers, please visit our curriculum resources page.
Recommended Reading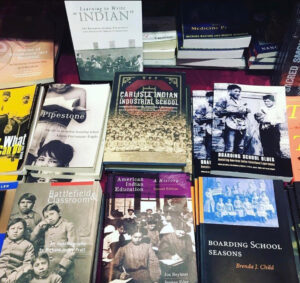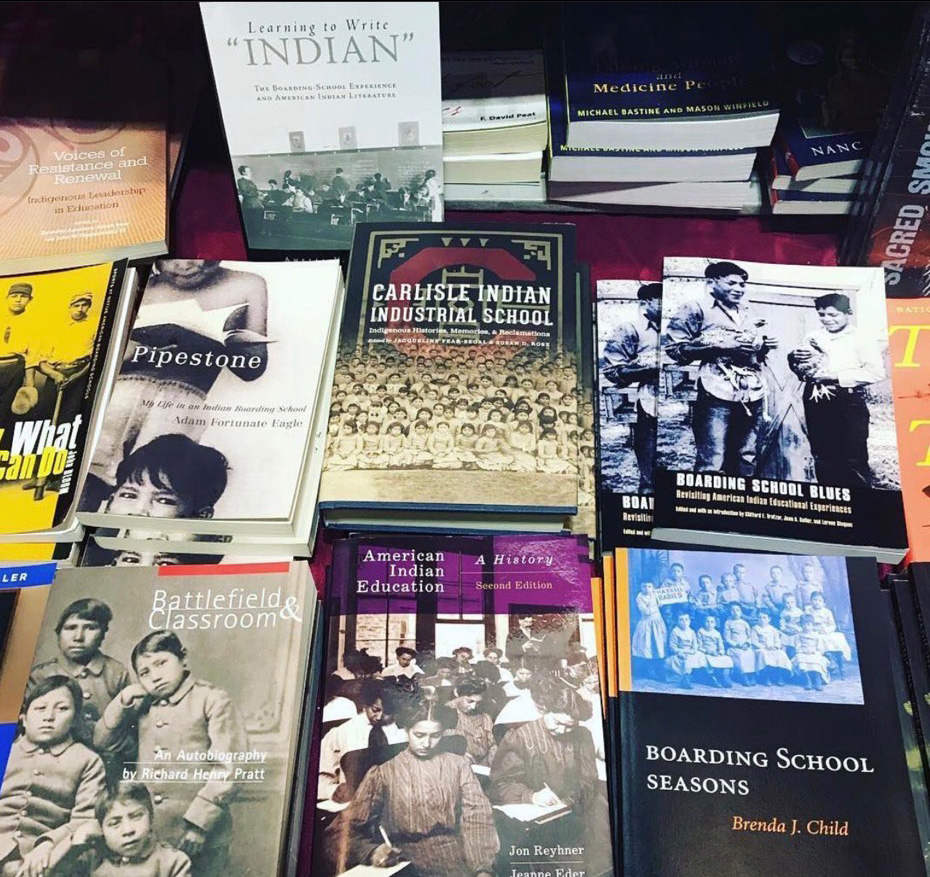 We are often asked for a list of recommended books on Indian Boarding School history and experiences in the U.S. Knowing our history and speaking the truth are just the beginning of the ways in which we can bring about healing and transformation for ourselves, our families and communities, and our Nations here on Turtle Island. We are happy to share this sampling of books and we encourage you to share and read with others.
Research
NABS has researchers compiling data about the history and impacts of boarding schools. As part of our mission to share the truth about boarding schools, we aim to educate as many people as possible. Please visit this page to see our list of Indian boarding schools that operated in the United States.
Online Portal
Visit our online Resource Database and browse research and information on the work being done around the U.S. and Canada on Indian boarding schools which we have identified to date.