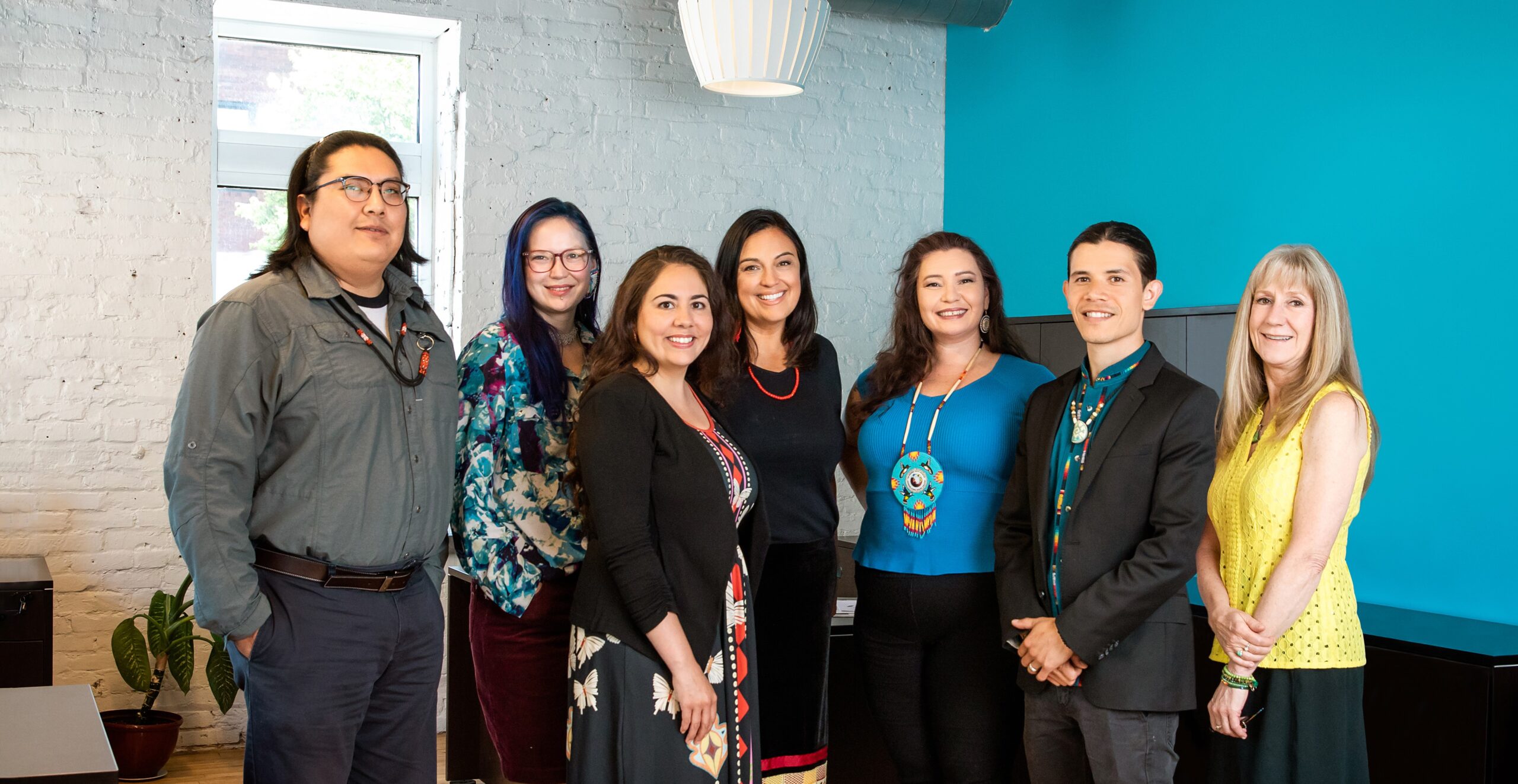 The National Native American Boarding School Healing Coalition (NABS) is growing and we are excited to introduce our newest team members. With this dedicated team of professionals, we are committed to advancing the movement for #TruthAndHealing.
Deborah Parker, Director of Policy and Advocacy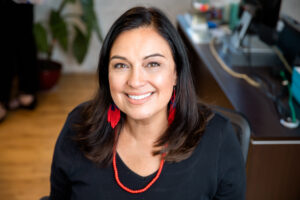 Deborah Parker "tsicyaltsa" (she/her) is a well-respected mother, leader, and citizen of the Tulalip Tribes. She is also of Yaqui and Apache descent on her mother's side. She joined NABS as the Director of Policy and Advocacy in May of 2021. Prior to her role as Director, she helped coordinate and host our 2019 2nd Annual Conference: Honoring Native Survivance in Tulalip, WA. Motivated to help tribal elders during the pandemic, Deborah, along with several volunteers, organized the "We Love You" Elders Care packages for U.S. boarding school survivors with the goal of delivering 1,000 packages on behalf of NABS. Her lifelong goal has been to honor and uplift her Indigenous way of life. She comes with over 25 years of national and international legislative, policy and advocacy experience. Deborah's previous roles include: the TWN Executive Director of Residential School Healing in British Columbia, Canada; Government Affairs Policy Analyst for the Tulalip Tribes; Senior Policy Advisor at Pipestem Law, and Director of Equity, Diversity & Indigenous education in the Marysville school district. Deborah was also instrumental in passing state and federal legislation including the Violence Against Women Act passed in 2013. She is a Board Member for the National Indigenous Women's Resource Center and a frequent keynote speaker on the restoration of tribal law and sovereignty, education, safety for Indigenous Nations and environmental protections. Her work has been recognized and acknowledged across the globe notably in Canada, Mexico, and the United States.
Lora Horgen, Communications Officer
Lora Horgen (she/her) is a citizen of the Pawnee Nation of Oklahoma and descendant of the Choctaw Nation of Oklahoma. She joined NABS as the Communications Officer in June 2021 and is committed to bringing a culturally-focused approach to communications. Lora descends from a family of storytellers and believes that our traditional methods of storytelling and oral history are crucial to creating an intergenerational movement for boarding school healing. She is the grandchild of two boarding school survivors and descendant of several others, including those who attended Pawnee Indian Boarding School, Wheelock Academy, and Chilocco Indian School.
Lora has a Bachelor of Arts degree in Journalism and American Indian Studies from the University of Minnesota. She has previously worked as a staff reporter for the Star Tribune in Minneapolis and as a marketing specialist for the American Indian Family Center in St. Paul, Minn. Lora is also passionate about transforming early childhood educational systems to serve BIPOC children and families and is the Chair of the Board of Directors for a Montessori school in St. Paul, Minn.
Iko'tsimiskimaki "Ekoo" Beck, Community Outreach Coordinator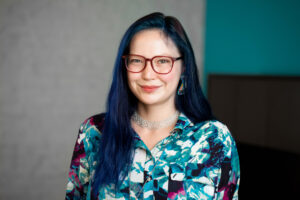 Iko'tsimiskimaki "Ekoo" Beck (they/she) is enrolled in the Blackfeet Nation, a member of the Little Shell Chippewa Nation (Red River Métis) and German American. Ekoo has worked as a community organizer for Montana Women Vote, Western Native Voice, and Montana Native Vote and is extremely passionate about strengthening BIPOC solidarity and building communal power. Ekoo grew up in Missoula (the settler occupied homelands of the Bitterroot Salish) and spent much of their life on the Blackfeet Reservation in Montana. They graduated from Harvard University with an honors degree in Social Studies, writing their senior thesis "The Black Robes must be to them in the place of their wise woman" on the forced reformation of gender and Blackfeet cosmology at the Holy Family Mission Boarding School on the Blackfeet Reservation. They are a descendant of many boarding school survivors who attended Holy Family Mission (MT), St Peters (MT), Fort Shaw Industrial School (MT), St. Ignatius Mission (MT), and Chemawa Indian School (OR) during the assimilative period. They are passionate about traditional ecological knowledge, language revitalization, family, community, and healing.