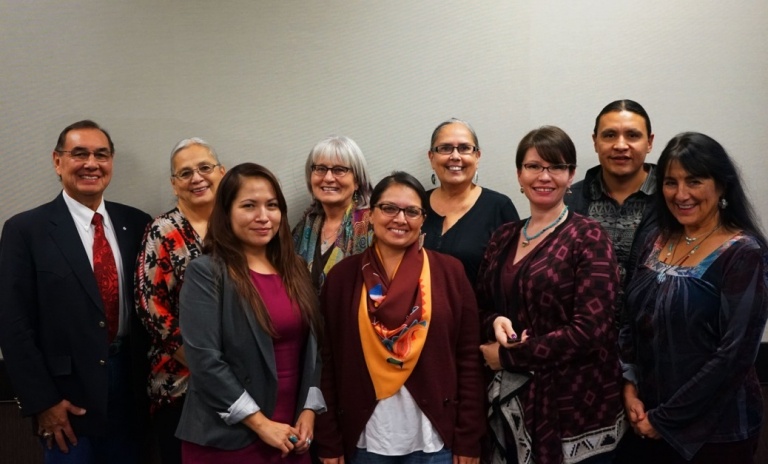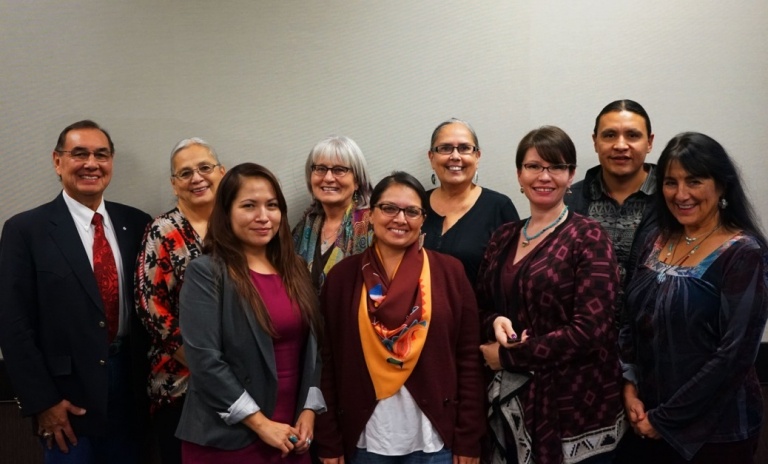 The National Native American Boarding School Healing Coalition (NABS) hires first staff member and adds four new board members to help jumpstart Truth and Reconciliation process.
Boulder, CO—December 2, 2015  The Native American Boarding School Healing Coalition (NABS) recently held its annual membership meeting to discuss their goal of having the United States government acknowledge responsibility for the adoption and implementation of the culturally genocidal policy of boarding schools for Native American children, much of which was carried out by churches.
In order to carry out its mission for social justice for Indian Country, NABS hired its first staff member, Christine McCleave as Executive Officer, in October 2015 and expanded its board to nine members, adding Chase Iron Eyes as 1st Vice President, Sandy White Hawk as Secretary, Sarah Eagle Heart as Treasurer, and Elicia Goodsoldier as a board member at large. Iron Eyes, White Hawk, Eagle Heart, and Goodsoldier join existing Board Members Jerilyn DeCoteau as President, Marlene Helgamo as 2nd Vice President, and Andrea Carmen, Denise Lajimodiere, and Patricia Whitefoot as members at large.