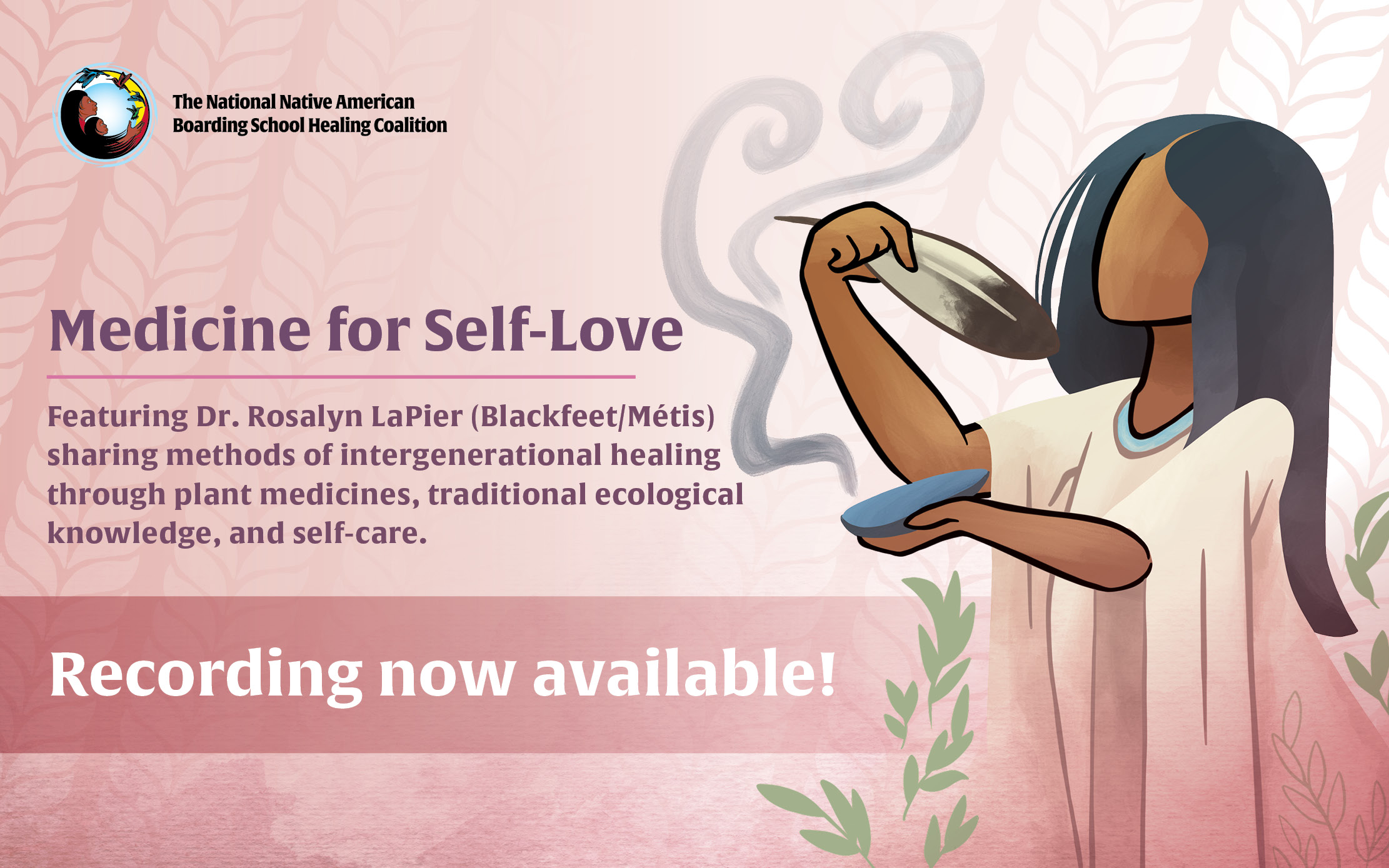 On February 14, 2022, NABS welcomed Dr. Rosalyn LaPier (Blackfeet/Métis) to kick off our 2022 Virtual Healing Series. Dr. LaPier is an award-winning Indigenous writer, traditionally trained ethnobotanist, professor, and environmental activist who learned ethnobotany and traditional ecological knowledge by apprenticing with her maternal grandmother Annie Mad Plume Wall and her aunt Theresa Still Smoking for more than 20 years.
Dr. LaPier shared methods of intergenerational healing through plant medicines, traditional ecological knowledge, and self-care. She reminded us that the boarding schools attempted to take this knowledge away, but that we can find healing by reestablishing our relationship with plants.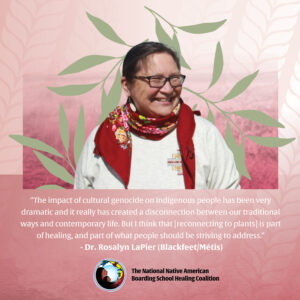 "The impact of cultural genocide on Indigenous people has been very dramatic and it really has created a disconnection between our traditional ways and contemporary life. But I think that [reconnecting to plants] is part of healing, and part of what people should be striving to address," said Dr. LaPier.
She encouraged listeners to reconnect with their own peoples' traditional knowledge through various means:
Start with contacting grandmothers, aunts, and knowledgable people in your tribal communities
Attend workshops or webinars, such as this one
Learn from Indigenous people who share their knowledge through podcasts or books
Get outside and learn from the plants themselves
Immeasurable gratitude to Dr. LaPier for sharing her knowledge with the community.
Show yourself some love by watching the complete webinar Medicine for Self-Love.