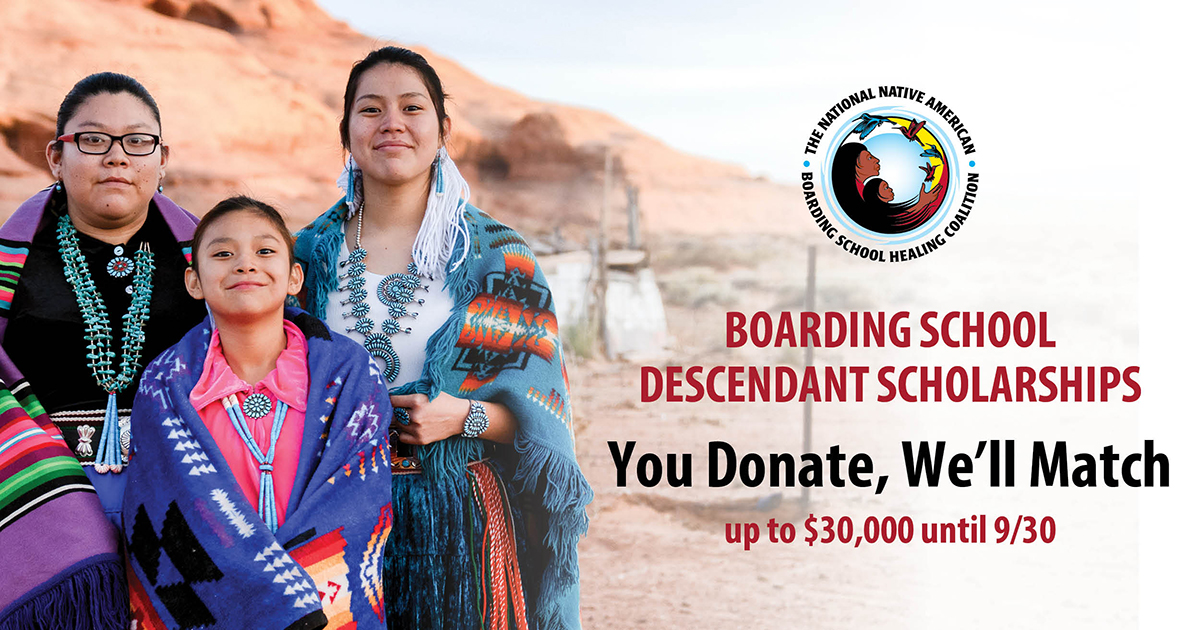 Earlier this year, we announced the creation of a scholarship program for boarding school descendants. The response was remarkable—we received nearly 600 applications!
Thanks to a generous gift, all donations made through September 30, 2021 will be matched up to $30,000. Please consider donating to support our boarding school healing scholarship fund!
Stay tuned as we share more about the incredible students who will be awarded scholarships this year!