Background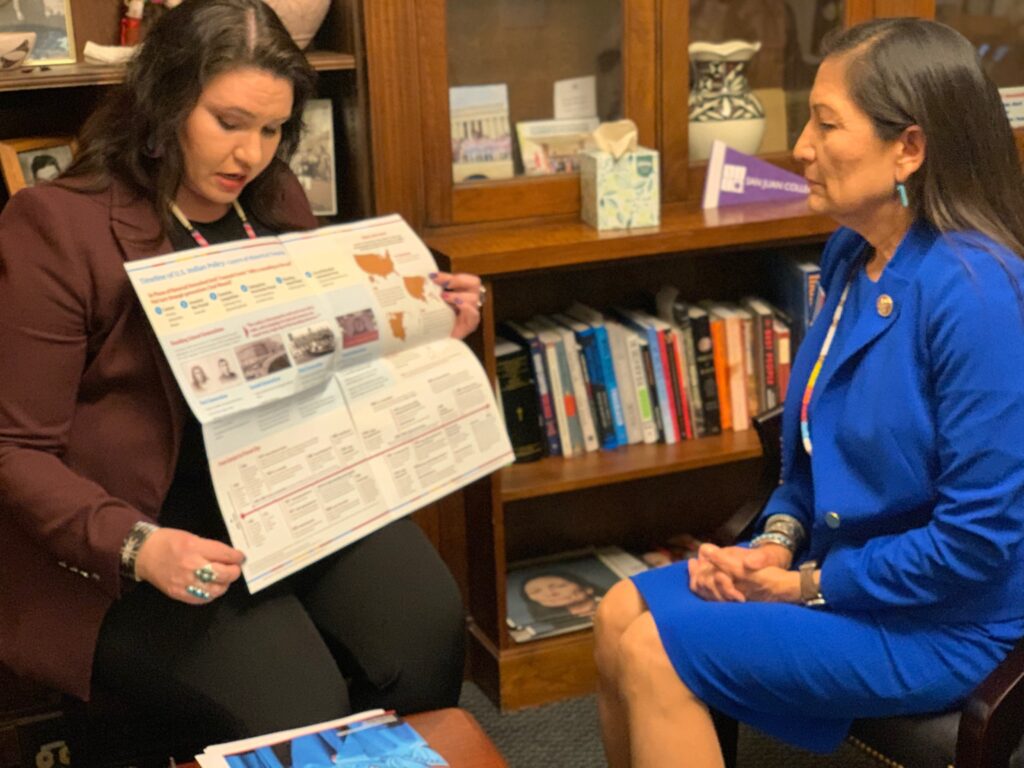 On Feb. 11, 2020, NABS's CEO Christine Diindiisi McCleave, Board Member Ruth Anna Buffalo, and Deb Parker met with Congresswoman Deb Haaland to discuss NABS's work that could inform a Truth and Reconciliation Commission on Indian Boarding Schools in the U.S. In September, Congresswoman Haaland reached out to NABS to get input on drafting a bill for a commission on Indian boarding schools. NABS was able to share information from survivors, descendants, and boarding school research to help inform the bill. On Sept. 29, 2020, Representative Deb Haaland (NM-01) and U.S. Senator Elizabeth Warren (Mass.) introduced H.R.8420: Truth and Healing Commission on Indian Boarding School Policy Act in the 116th Congress (2019-2020). While the bill did not get passed in 2020, we have been informed that legislators plan to reintroduce the bill again this session. That's where you come in.
We Need Your Input!
As Secretary Haaland has moved to the Department of the Interior, she has signaled that she remains committed to this legislation that she introduced in 2020. We have been informed that Senator Warren is preparing for the re-introduction of the bill this session.
NABS has been asked again to advise some of the upcoming edits to the bill before it is re-introduced and we want your feedback.
Please review the last version of this bill, and give us your thoughts on the following.
2020 version of the bill: https://www.congress.gov/bill/116th-congress/house-bill/8420