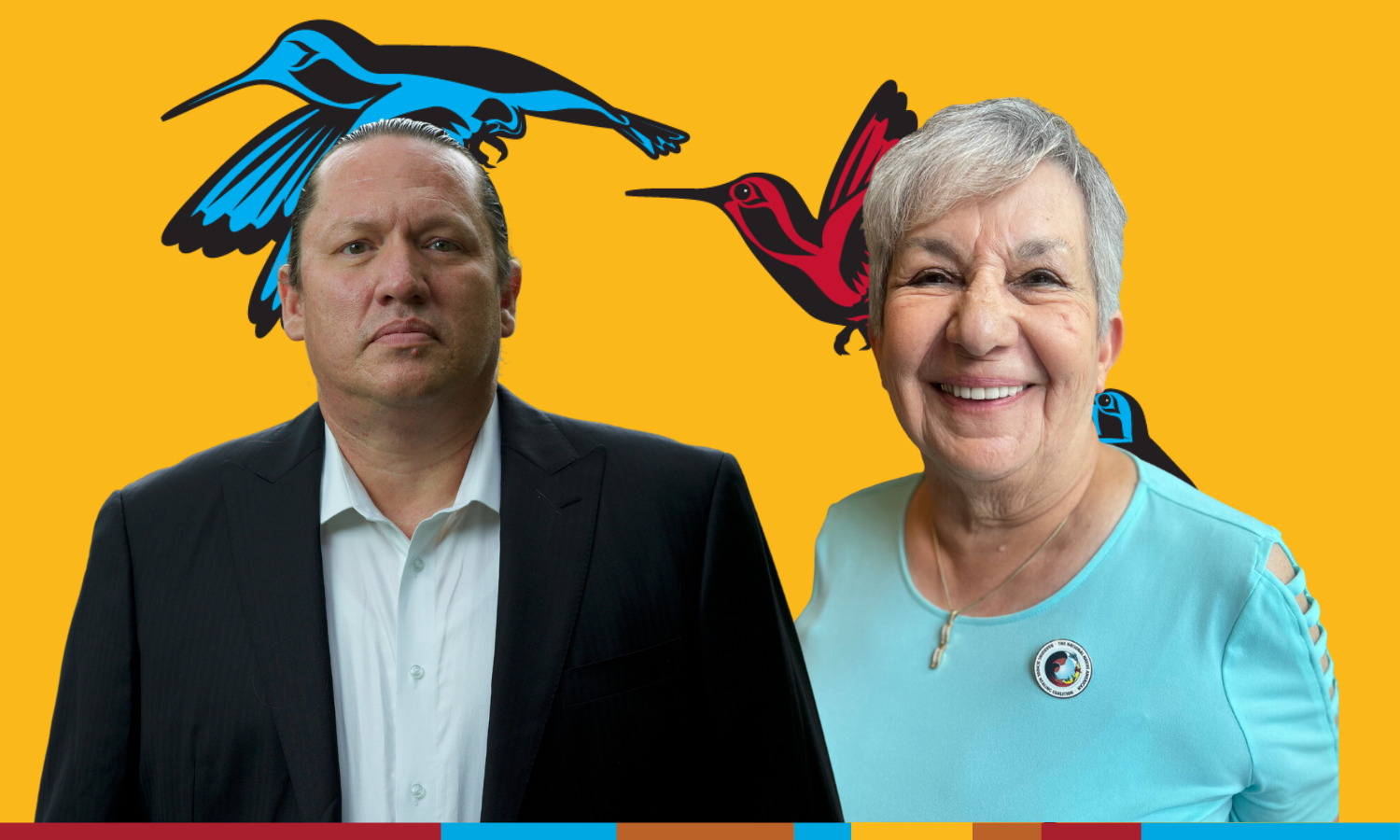 The National Native American Boarding School Healing Coalition (NABS) announced that Chief Benjamin Barnes (Shawnee) and Dr. Ramona Klein (Turtle Mountain Band of Chippewa) have joined its board of directors. 
"NABS is honored that Chief Barnes and Dr. Klein have accepted positions on our board," said James LaBelle Sr. (Inupiaq), Board President of NABS. "Their collective experience, connections, and endless passion for the well-being of Native peoples is invaluable to our work and mission."
Barnes is the Chief of the Shawnee Tribe, and has served on the Shawnee Tribal Council for 10 years. Prior to that, he was a leader in the Tribal gaming industry for nearly 20 years. He has been an advocate for the revival of Indigenous languages, and even declared 2021-2030 the Decade of the Shawnee Language for the Shawnee Tribe. 
Dr. Klein is an educator and President of Eagle Consulting, Inc. She is an Indian boarding school survivor who attended Fort Totten Indian Boarding School from 1954-1958. She has taught students of all ages within the Bureau of Indian Affairs/Bureau of Indian Education system, and has been a long-time advocate for boarding school survivors. 
"We are in deep gratitude to have two new board members joining us who have already proven to be dedicated leaders in this movement," said Deborah Parker (Tulalip), CEO of NABS. "Chief Barnes and Dr. Klein bring a wealth of knowledge and experience to help strengthen our mission at NABS." 
Chief Barnes and Dr. Klein testified to members of Congress in May 2022, alongside LaBelle and Parker, to advocate for legislation that would establish a "Truth and Healing" commission to investigate Indian boarding school policies in the U.S. While the bill was not passed in the 117th Congress, the Senate bill was recently reintroduced in the 118th Congress by Senator Warren on May 18 and unanimously passed through the Senate Committee on Indian Affairs on June 7. 
"I am honored to be a part of this important work in this historical time," said Dr. Klein. "I hope that my experiences as both an educator and a boarding school survivor will support the organization's efforts and help bring healing to others." 
"We are in a pivotal moment and the time for justice is now," said Chief Barnes. "Thank you to NABS for welcoming me to its board. I truly look forward to working to find much needed healing on behalf of boarding school survivors and their descendants."