Check out the exciting opportunities we have coming up during our trip to Tulalip, Washington. We hope that you can join us and be a part of these historic projects.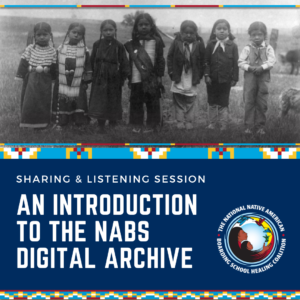 Monday, April 24
Sharing and Listening Session: Introduction to NIBSDA
This year, NABS will be launching the National Indian Boarding School Digital Archives (NIBSDA) — a national digital repository for Indian boarding school archival collections. Survivors, descendants, and family members of boarding school survivors are invited to get a sneak peak of the database and provide input for this first-of-its-kind tool. Participants will be taken through archives from the Chemawa Indian School (Oregon) to show how the database will operate for schools across the country.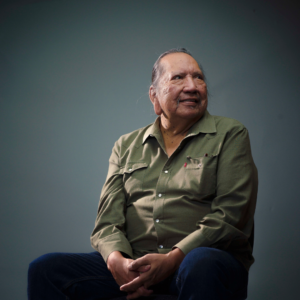 Monday, April 24 - Friday, April 28
Oral History Project: Video Interviews with Survivors
There are still spots available for survivors who are interested in having their boarding school experience recorded for permanent record.
We will be conducting interviews in Tulalip and Seattle.
If you attended an Indian boarding school in the U.S., live in Coast Salish territory or near the Pacific Northwest, and are interested in sharing your boarding school experience, contact NABS today at [email protected] or 612-354-7700.