Recently, the National Native American Boarding School Healing Coalition published the second edition of Healing Voices Volume 1, which is authored by our CEO, Christine Diindiisi McCleave. The following is an excerpt from this very important and informative publication:
THIS IS A HUMAN RIGHTS ISSUE
"Indigenous peoples and individuals have the right not to be subjected to forced assimilation or destruction of their culture." – Article 8, UN Declaration on the Rights of Indigenous People (UNDRIP)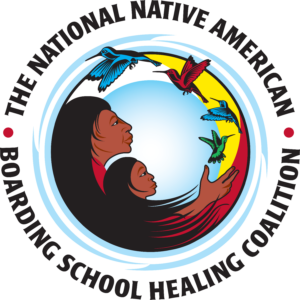 Racism in the Native American and Alaska Native experience is deeply connected to genocide, literal and cultural, as well as loss of land through forced removal and coercion. The groundwork for this was laid by three papal documents, known collectively as the "Doctrine of Discovery." The first of these papal bulls, Dum Diversas, was issued in 1452 by Pope Nicholas V to the Portuguese monarch, King Alfonso V, providing sanction and justification for the invasion and colonization of land inhabited by non-Christians. The pope instructed the king to "capture, vanquish, and subdue the saracens, pagans, and other enemies of Christ," to "put them into perpetual slavery" and "take all their possessions and property." In 1454, the pope issued a follow-up with Romanus Pontifex, prohibiting other nations from interfering with Portugal's rights over the lands it was colonizing. After Christopher Columbus returned from his travels to the Americas, Pope Alexander IV issued Inter Caetera in 1493, another papal bull that granted Spain the rights of conquest over the lands Columbus had stumbled upon, inclusive of future lands Spain might encounter. One of the lasting legacies of this ethnocentric doctrine is the legal and cultural belief that Indigenous people do not have the rights to our own lands, religion, cultures, economies, and governance, or even how we raise and educate our own children.
WE HAVE A RIGHT TO KNOW THE TRUTH
In 2000, the Assistant Secretary of the Bureau of Indian Affairs (BIA) at the time, Kevin Gover (Pawnee), acknowledged boarding schools' historic emotional, psychological, physical and spiritual abuse of children. Gover recognized this history at the Ceremony Acknowledging the 175th Anniversary of the Establishment of the Bureau of Indian Affairs, which took part in carrying out the boarding school policies:
"This agency [the Bureau of Indian Affairs] forbade the speaking of Indian languages, prohibited the conduct of traditional religious activities, outlawed traditional government, and made Indian people ashamed of who they were. Worst of all, the Bureau of Indian Affairs committed these acts against the children entrusted to its boarding schools, brutalizing them emotionally, psychologically, physically, and spiritually. Even in this era of self-determination, when the Bureau of Indian Affairs is at long last serving as an advocate for Indian people in an atmosphere of mutual respect, the legacy of these misdeeds haunts us. The trauma of shame, fear and anger has passed from one generation to the next, and manifests itself in the rampant alcoholism, drug abuse, and domestic violence that plague Indian country. Many of our people live lives of unrelenting tragedy as Indian families suffer the ruin of lives by alcoholism, suicides made of shame and despair, and violent death at the hands of one another. So many of the maladies suffered today in Indian country result from the failures of this agency. Poverty, ignorance, and disease have been the product of this agency's work."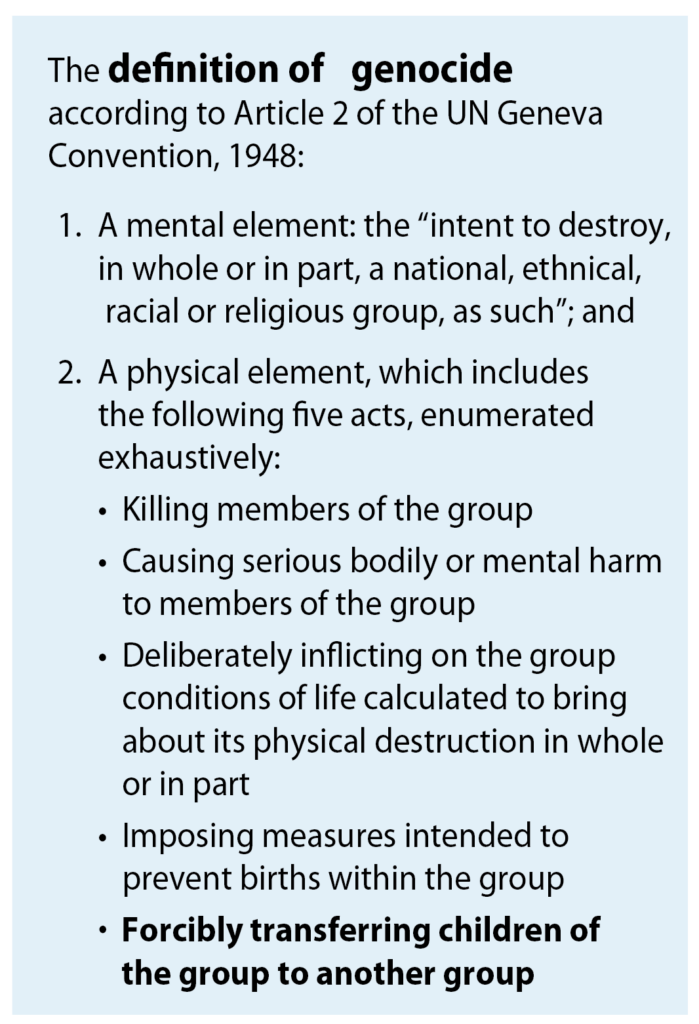 In 2008, the National Congress of American Indians (NCAI) passed a resolution calling for Presidential acknowledgement and an apology for the abuses that took place at Indian boarding schools. In 2009, as part of a defense spending appropriations bill, a measure was included urging the President "to officially apologize for the past ill-conceived policies by the U.S. government toward the Native peoples of this land and re-affirm our commitment toward healing our nation's wounds and working toward establishing better relationships rooted in reconciliation."
The bill passed and President Obama signed it; however, it was modified to read as a more general apology "on behalf of the people of the United States to all Native peoples for the many instances of violence, maltreatment, and neglect inflicted on Native peoples by citizens of the United States."
Many people, including small independent media sources, questioned whether this was a true apology considering that the White House did not publicize it and no one in particular received it.
Healing Voices Volume 1 is only available in print version. If you would like a copy of this publication, please visit our membership page and become a member today! Membership is free. If you are already a member, you can email our Director of Communications, Vance Blackfox, at [email protected] to request your copy.