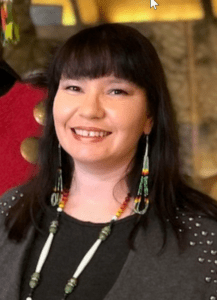 Dinawe maaganinaadog. Greetings my relatives. I hope you are all staying safe and healthy during these unprecedented times of the COVID-19 pandemic. Things are changing for all of us, and such uncertainty can take a toll on our mental health. I thought this blog would be an excellent opportunity to share some insight and resources that should prove helpful to all of us during these troubled times.
One of the most perceptive things someone shared with me this past week was about grief. I had been on "lockdown" with my family for a week straight when I finally needed to go to the grocery store to stock up on more food. My experience at the grocery store was one filled with sensory overstimulation. I observed how other peoples' behavior had changed so drastically. A "normal" shopping trip was no longer so normal. And I couldn't help but notice the empty shelves, where a plentiful supply was once fully stocked. I even saw a man try to stifle his cough (which I appreciated) because we're all keenly aware of people coughing and sneezing around us these days. When I left the grocery store, I felt like crying.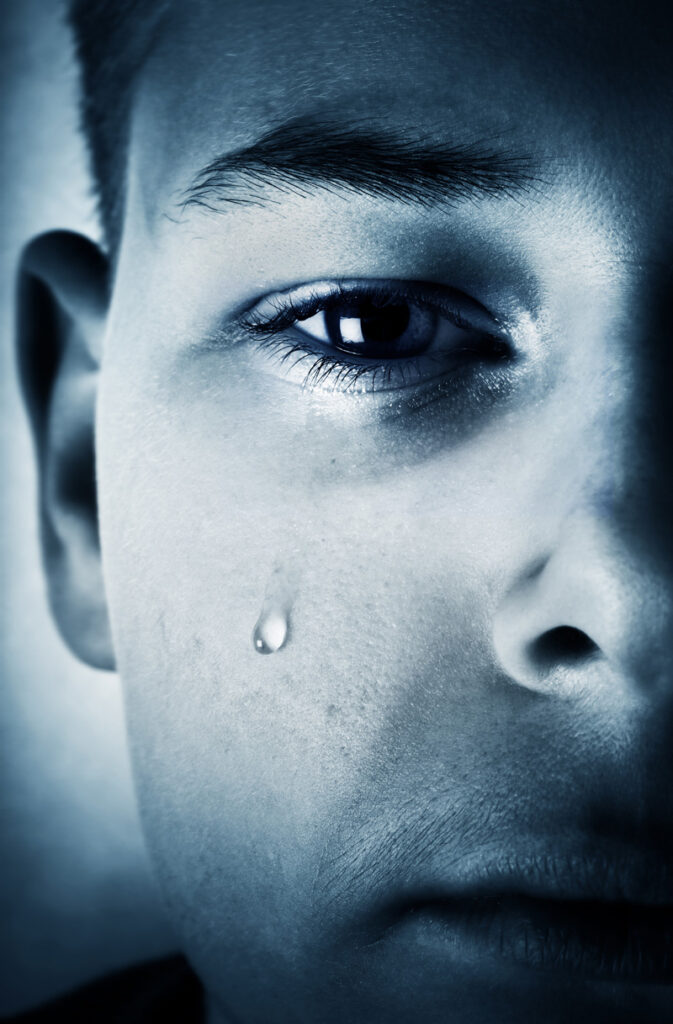 The whole experience was overwhelming, and I wasn't even sure why I wanted to cry—it was a mixture of sadness, anger, fear, and frustration. I posted about this experience on social media, and, not surprisingly, it struck a chord. So many of us are feeling the same way. And that's when a friend named it–GRIEF. What we're feeling is grief. From grieving our natural routines, our old freedoms, and the way things "used to be," or even our jobs or loved ones, to anticipating future grief of the continued loss of lives, routines, and resources. It can quickly become overwhelming.
As Native people, we're well acquainted with grief. We've lost so much over the centuries, such as our homelands, our way of life, our languages, our cultures, and so many of our relatives. Further, many of us have also lost our way of healing that grief—those ceremonies and the traditional knowledge that understood grieving and how to deal with it. In addition, grief can be an aftereffect of trauma, with which we've also forgotten how to deal. When we look to nature and our four-legged relatives, we see that they have instinctive ways to deal with trauma by releasing it from their body. When a rabbit encounters a predator, it runs or goes limp (this is the fight or flight response), but after the threat is gone, that animal gets up and shakes. Then it either vomits or defecates, thus moving the trauma out of its physical body. Many Indigenous ceremonies use this concept of removing trauma from the body to find healing. And now, like in many other instances in modern society, western science is catching up with Indigenous knowledge. In his book, "The Body Keeps the Score: Brain, Mind, and Body in the Healing of Trauma," Dr. Bessel van der Kolk, M.D, discusses how trauma manifests in physical illness if not addressed and moved out through various healing methods.
Trauma, loss, and grief—they're closely related. And as we all know, COVID-19 causes severe upper respiratory distress. Interestingly, Chinese medicine associates the lungs with emotions and grief. Is there something we need to examine as a society—as humanity—about grieving?
What sort of losses are we grieving right now? Are they personal, familial, communal, societal, global?
And what have we not been paying attention to and not grieving that needs awareness?
I certainly don't have all the answers, and I can't give you all the answers through a blog, even if I had them. But I can ask you to be gentle with yourselves and your loved ones right now. Take this time to slow down and go inward—examine those things that need your attention. Take this time to heal.
And if you're experiencing grief, stress, anxiety, depression, or just plain frustration or exhaustion, here are a few resources that I hope can help.
With love and gratitude,
Christine Diindiisi McCleave (Turtle Mountain Ojibwe)
Executive Director
(Bio)

Resources
NABS List of Resources for Mental Health and Dealing with Trauma
Traditional Indigenous Kinship Practices at Home: Being Child-Centered During the Pandemic
American Psychological Association Resources for Dealing with COVID-19
National Congress of American Indians Resources for Indian Country Regarding Coronavirus
National Alliance on Mental Illness COVID-19 Resource and Information Guide
SAMSHA (Substance Abuse and Mental Health Services Administration) Tips for Taking Care of Your Behavioral Health During an Infectious Disease Outbreak