(Pauma-Yuima Band of Luiseño Indians)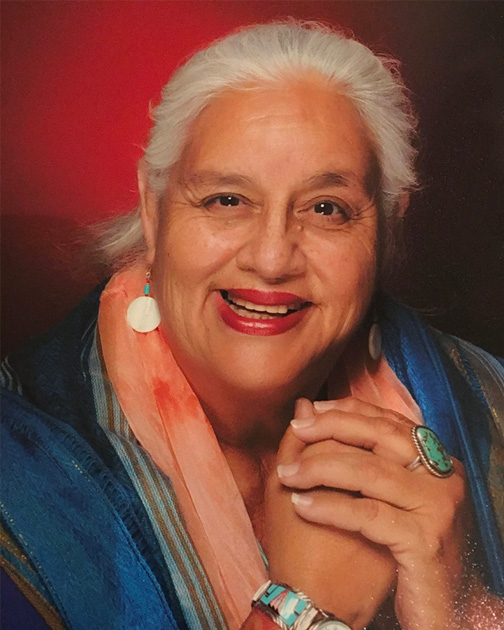 Juana Majel-Dixon, Ph.D., is a citizen of the Pauma-Yuima Band of Luiseño Indians and has served on the tribe's legislative council for 28 years. As a member of the National Congress of American Indians (NCAI) for nearly five decades, she has championed the Violence Against Women Act (VAWA), spearheading the formation of NCAI's VAWA Task Force in 2003, dedicating endless hours to VAWA re-authorization in 2005, and ensuring the passage of VAWA and the Tribal Law and Order Act in 2013, which established an Office of Tribal Justice within the U.S. Department of Justice (DOJ). Under the auspices of the DOJ's Tribal Nations Leadership Council, she currently chairs the Tribal Actions Leadership Council, advising the Attorney General on public safety, criminal justice, and other critical issues facing American Indian and Alaska Native communities today.
Dr. Majel-Dixon holds a joint doctorate in U.S. policy and education, a master's degree in behavioral science, and a master's degree in psychology. She has taught federal Indian law and U.S. policy for 25 years at Palomar College and is a visiting professor at San Diego State University, Claremont Graduate University, and Cal State San Marcos. Throughout her career as an advocate, educator, and traditional Native healer, she has traveled the world representing the unique perspectives of Indigenous peoples, raising awareness about Native sovereignty, tribal justice systems, racism, spirituality, healing, and education.